Physical health
Physical fitness is not only one of the most important keys for a healthy body, but is also the basis of dynamic and creative intellectual activity.
Read More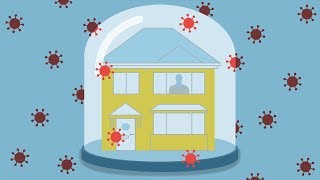 Social distancing and self-isolation have become the new buzzwords of the coronavirus outbreak. Two words that had barely ever been used prior to the pandemic. But what do they mean and how should you follow the advice?
What is social distancing?
This is what anyone who is not displaying any symptoms must now be practising – it means that you should not be in any gatherings or groups of more than two people (and only from your household) and maintain your distance from others if you are out in public.
Now that cinemas, theatres, restaurants, pubs and gyms are closed there is little temptation. However, Government advice now also restricts anyone from visiting friends' houses and family members who do not live in their household. According to the new lockdown rules placed by the government on the evening of March 23, people can only leave their house now for the
…
Read More
read more